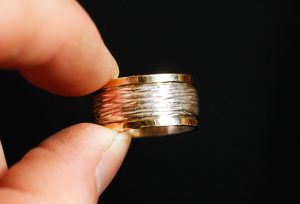 I had the chance to do some beach hunting in Corpus Christi,TX  this week. It's the first time I have ever put a coil to the sand there. I hadn't been detecting an hour when I got the ring pictured above. I was out in the surf about waist deep when I dug it. The surf was pounding so I didn't spend much time looking at it. I could see the gold toned edges and the tarnished middle so I assumed it was junk. When I got back to the condo and cleaned it up, I was happy to see the .925 stamp in the band.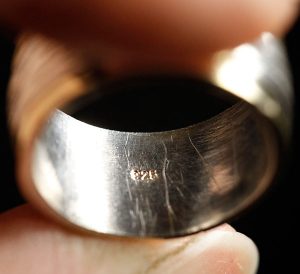 But what's with the gold toned edges? I took a second look in the band and saw that it was stamped 916 for the border. A quick google search showed that 916 was 22k gold. Nice! A silver AND gold ring!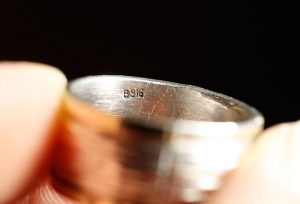 The rest of the trip was a bust. Two more days only yielded pocket change, fishing tackle and junk jewelry.

Share this on: